What Is Hosting?
Hosting refers to the process of providing storage space and access for websites and other digital content on the internet. This service is provided by web hosting companies, who set up servers in data centers and provide internet connectivity to these servers. When a user wants to access a certain website, their browser requests the website content from the server, which is then delivered to the user's device. There are different types of hosting services available, and the type of hosting that a website needs will depend on the size and nature of the website. For small businesses and personal websites, shared hosting, in which multiple websites are stored on the same server, is usually sufficient. For larger websites or websites that need more control over their server, a Virtual Private Server (VPS) or a dedicated server may be necessary.
Web hosting companies typically offer different levels of service, with different features and price points. It is important to choose a web hosting company that will be able to provide the level of service and features that your website needs.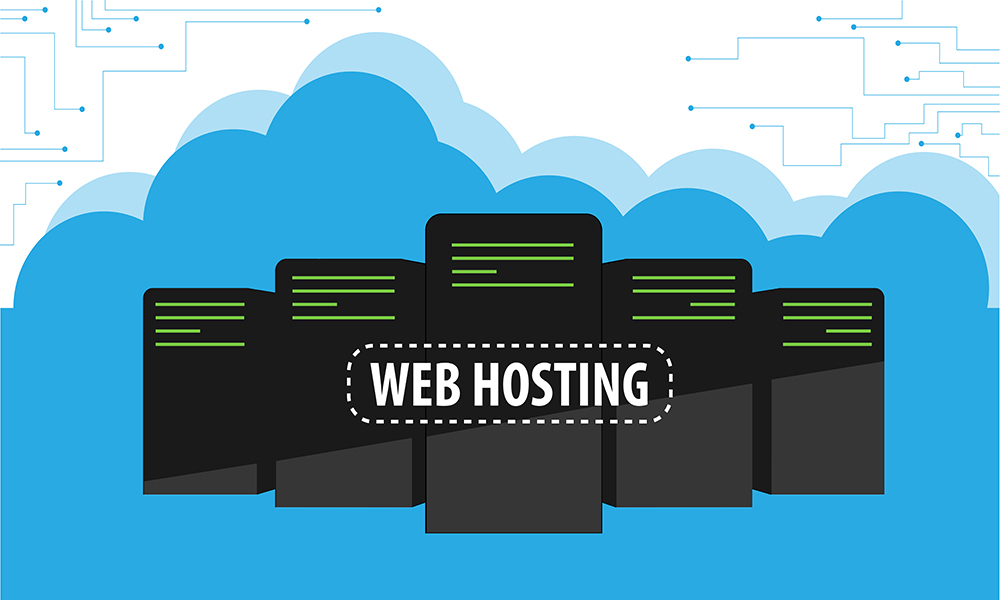 What Is Shared Hosting?
Shared hosting is a type of web hosting service in which multiple websites are stored on the same server. This is usually the most affordable type of hosting, as the cost of the server is shared among the websites. However, it can also be the least reliable, as the server's resources (such as memory and CPU) are shared among the websites. If one website on the server uses up too many resources, it can cause the server to crash, taking all of the websites down with it. Shared hosting is best for small businesses and personal websites that do not need a lot of resources. If your website is expecting a lot of traffic or you need more control over your server, you may need to upgrade to a VPS or a dedicated server.
What are the advantages of shared hosting?
Shared hosting is one of the most popular types of web hosting services. It is a cost-effective solution that allows you to share server resources with other websites. In most cases, shared hosting is the best option for small businesses and individual websites.
With shared hosting, your website shares a server with other websites. This means that you share server resources such as CPU, memory, and storage space. Shared hosting is a cost-effective solution because it allows you to share the cost of the server with other customers.
There are several benefits to shared hosting, including:
– Cost-effective: Shared hosting is a very affordable web hosting option.
– Easy to set up: Shared hosting is very easy to set up and does not require any technical knowledge.
– Reliable: Shared hosting is a very reliable web hosting solution
Shared Hosting is overseen
Assuming you did some profound investigation into Hosting, you might have staggered on the conditions overseen and unmanaged. Most have offered overseen administrations, particularly about Shared Hosting. For example, fixing the server for security and upkeep refreshes, checking the server for assaults by pernicious gatherings, and guaranteeing the server stays online with Unmanaged administration. You are complete responsibility for any server major or minor update, which can be overwhelming and muddled if you are not a Linux master.
Shared Hosting is adaptable
Most offer various levels of shared Hosting which each have various elements, for example, how much storage space you get. On account of this adaptability, you can normally redesign and minimize your site plan depending on the situation without relocating stages or doing anything to your site, compared with an Unmanaged VPS or a dedicated server where you can change anytime you want the storage for example, because this operation needs a lot of work for DISK change what implicate a large down time and this will automatically impact your business.
What are the inconveniences of shared Hosting?
In any case, similarly, as there are a few benefits to utilizing Shared Hosting, there are a few hindrances to Shared Hosting, too.
Slender walls can make for loud neighbors
Indeed, even with present-day innovations like CloudLinux, where accounts have fixed asset restrictions that can't be surpassed this way killing the issue of one site spending all the server assets, things like DDoS assaults exist. A site on a similar server as yours could be the objective of a Disseminated Refusal of Administration (DDoS) assault, which could push the server to the brink of collapse, bringing about your site being disconnected. If you're a business, this affects deals and looks amateurish.
Restricted Assets can forestall the development
Hosting organizations offering Shared Hosting need to ponder the science associated with doing as such. The server can unfortunately hold a limited number of clients. This implies the server's assets must be separated among this multitude of records. Assuming your site unexpectedly becomes well known or something you post circulates the web, you might find your site is hitting your record limits, which could bring about your site becoming suspended, or even taken disconnected until you move up to one more level of Hosting with additional assets.
Is shared hosting the right choice for me? ( some tips to take into consideration when you choose one )
Support
Before making any purchase you can contact the support team and ask them some technical questions, even if you already know the answer, after that, you can evaluate the answer with what you know and if the answer was correct you can check the tone used when they reply to you, in my opinion, you should choose the service and support you'd expect if you were staying at a 5-star hotel resort.
Another consideration is UpTime, the web host you choose should have the highest uptime humanly possible, keep in your head cheaper is not all time the best solution. Also, we talk about the internet, no one can guarantee you 100% uptime, because all time there is going to be scheduled down for maintenance, but overall you should get information about the next operation like: "We schedule a server restart for updating the firewall, ETA DOWN will be around 30 minutes if everything working according to our plan". That way you can get 100% uptime, with scheduled maintenance you will have 99.99% uptime.
Decision Time
As a novice, filtering through the whirlwind of web-Hosting organizations out there can overwhelm you. Getting more familiar with the sorts of Hosting, like Shared Hosting, and what you ought to consider while picking a web to have is fundamental to settling on an educated choice while buying your first Hosting plan.
For a great many people, the upsides of Shared Hosting will by a long shot surpass and offset the burdens. Undoubtedly, the most convincing benefit of Shared Hosting is the sticker price, which is an unequivocal component for nearly everybody. You should likewise think about the oversaw idea of the help, as well as the usability, which is convenient on the off chance that you have very little experience getting on the web and building a site.
We can't deny, for most clients Shared Hosting will be above and beyond. The reasonable idea of the actual help, in addition to the way that you needn't bother to be a Linux virtuoso, makes the assistance work very interesting to most clients. Since Shared Hosting is so low upkeep, it's no big surprise it's the choice of the day for people and private companies.
With simple, reasonable Shared Hosting past assumptions, investigate Hosterion Hosting for a good offer.
If I didn't convince you to take a shared hosting you can all time start your project from 0 with an Unmanaged VPS and install all you need by your own, here is a good start for your web project